---
Filmmakers
---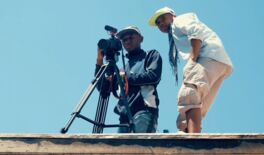 Fonja
Lina Zacher et al.
This is a collective work with youth minors of the youth prison Antanimora in Madagascar. All the directors are: Adriano Raharison Nantenaina, Sitrakaniaina Raharisoa, Alpha Adrimamy Fenotoky, Jean Chrisostome Rakotondrabe, Lovatiana Desire Santatra, Sitraka Hermann Ramanamokatra, Erick Edwin Andrianamelona, Ravo Henintsoa Andrianatoandro, Elani Eric Rakotondrasoa, Todisoa Niaina Sylvano Randrialalaina, Lina Zacher.
https://www.fonjafilm.com/crew
---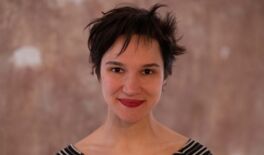 Lina Zacher studied Art Pedagogy at the Burg Giebichenstein University for Art and Design in Halle (Germany) and spent much time doing art projects with kids in Madagascar and the Philippines before and during her studies. In 2015 she founded the MIO intercultural multimedia programme together with Delphine Bishop, providing facilities for young talents. Today, she is working as an independent filmmaker and artist in Germany, Madagascar and the Philippines. After several short film and student productions, Fonja is her first full length documentary film.
---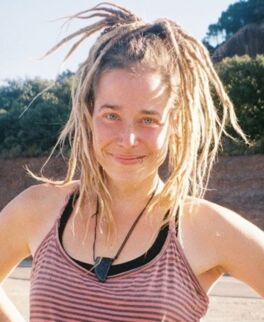 Barcelona – A Welcoming City
Christin Schuchardt
Christin Schuchardt, born in Erfurt/Germany in 1990, studied Anthropology and Gender Studies at the University of Göttingen. During her Master's in Visual Anthropology she produced her first short film called "Iduna-Komplex" (2016) and found her passion for filmmaking and nonfiction storytelling. In the past two and a half years she focused on producing her first mid-length documentary "Barcelona - A Welcoming City'' (2021), an independent and participatory ethnographic film about the persistent resistance of five BPOC and migrant collectives in the face of institutional racism. She is currently living in Barcelona, working as a freelance translator and dedicating every free minute to filmmaking and climbing.
---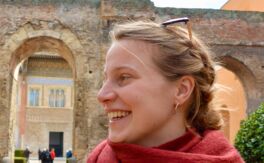 The Walnut Tree
Kato Smits
Kato Smits received her Master's in Visual Anthropology at the University of Amsterdam in 2021. As a student of an interdisciplinary bachelor's at the University of Amsterdam, she learned how to perform scientific research that crosses the boundaries between disciplines. After majoring in Neurobiology Kato continued her studies in the field of Visual Anthropology. Kato's passion is to bring academic insight into practice and explore complex problems by working together with different people in a creative way. "The Walnut Tree" is Kato's first film.
---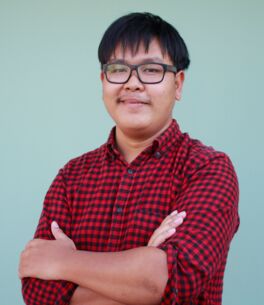 Boy Queen
Sai Nyi Min Htut
Sai Nyi Min Htut (26) is from Kyaukme in Myanmar's northern Shan State. After gaining a degree in English from Lashio University, he spent several years working as an activist and writing about LGBTI and other human rights issues before joining YFS in 2020. He has completed a number of YFS courses and worked on several projects and has now entered his second year at the school. "Boy Queen"– which he also co-edited with fellow YFS student Nang Cho Lae Yee Thein – marks his directorial debut.
---
Mother's
Hippolyte Leibovici
Hippolyte Leibovici is a Franco-Belgian producer. His attraction to cinema began at the age of 13 whilst serving coffee on the sets of an African production company. Slowly abandoning his studies, he worked in this same production company from the age of 15 to 17 as an imagery technician. He began producing short films without the means to do so, and mixed his technical apprenticeship with his desire to produce. He joined INSAS at the age of 18, which introduced him to the team with which he produced his films. At the age of 21, he abandoned fiction for documentaries, with the desire of finally accomplishing and creating cinema with a purpose, notably for the LGBTQ community.
---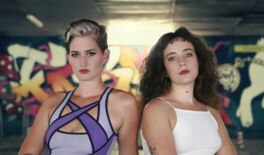 Researching Our Feminism: Stories of Shame
Franzina Braje, Wiebke Riedel
Wiebke Riedel studied cultural sciences at the European University Viadriana Frankfurt (Oder) for her bachelor's degree and spent a semester abroad at the Universidad Nacional Bogotá in Colombia.
Franzina Braje studied cultural studies at the University of Bremen. In addition, they completed the two-year additional course 'Performance Studies' at the University of Bremen in 2018 and has since been active as a performer at the Center for Performance Studies in order to pursue and promote the symbiosis of science and art.
Franzina and Wiebke got to know each other as part of the Master's degree in Transcultural Studies at the University of Bremen and have been working together on various projects since 2019, which deal with queer feminist research perspectives, intersectionality, gender studies, LGBTQINA*- Empowerment, criticism of power, critical diversity and the contact zones of (performance) art, science and teaching. As a team, they always try to do a kind of activist science by bringing important socio-political issues into personal exchange through critical theoretical considerations.
---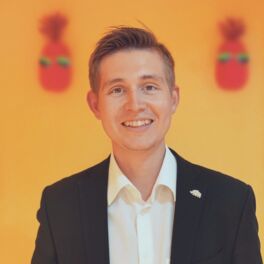 Ishim
Kirill Sultanov
Kirill Sultanov was born in 1997 in Tyumen. For several years, he was making short films that were shown at international festivals in London, Belgrade, Manchester and Guam. In 2020, he entered the Moscow Film School for the Directing course managed by Alexei Popogrebski and Pavel Bardin. He currently lives and works in Moscow, interested in purely personal stories born of his feelings and inner experience.
---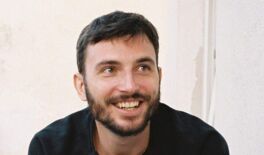 The Mushroom at the Top of the World
Matiaz Pinter
Matjaž Pinter is an anthropologist and director of documentaries and short films. His current long-term project comprises of 3-year long fieldwork in rural Nepal. During this time Matjaž produced several documentary films. Takasera (2016) was his first film and was supported by the Irish Research Council (Dublin, Ireland), the Department of Ethnology and Cultural Anthropology in Ljubljana and Angart Film collective, Slovenia. His second film "Disenchanted Cinema" (2017), shot in Mid-Western Nepal was made in collaboration with Batoko Cinema (Kathmandu). "The Mushroom at the Top of the World" (2019) is a result of 3 years of research and filming in Nepal. The film is an intimate portrait of former Maoist guerilla fighters that in the aftermath of Nepal's civil war became mushroom pickers.
---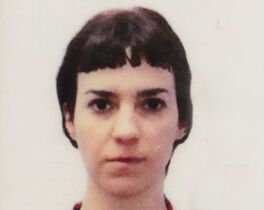 Mundo
Ana Edwards
Ana Edwards studied Visual Arts in Chile. In 2019, she completed an MA in Visual Anthropology in the UK. Her thesis film 'Mundo', was part of IDFA 2020. During 2020-21 she participated in CPH:DOX Academy, IDFA Academy and Berlinale Talents Buenos Aires. Her practice begins as a search for human and non-human worlds as unstable and in constant transformation. She is interested in the limits of rational thought, the fantasy of objectivity, fiction and ecology as a system of interconnected entities subject to influence each other.
---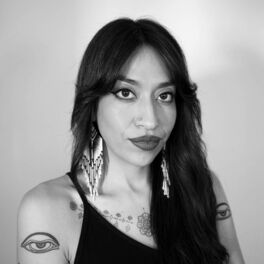 Living Forest
Tatiana Lopez
Tatiana Lopez (She/Her) is an Ecuadorian visual – artist – anthropologist – storyteller whose research interests include indigenous people's animistic practices, body-territory relations in connection to indigeneity, and the study of human and non-human relations through dreams. Through the MA in Visual and Media Anthropology at Freie Universität Berlin, Tatiana has been exploring practice-led research that combines participatory and sensory ethnography as her main method of representation.
---
Manacillo
Nicolás Garcés
Nicolás Garcés completed a filmmaker degree at Universidad Nacional de Colombia and was awarded the Best Thesis of the Cinema and Television program award with the documentary "Manacillo" (2020), which was made as part of his research project "Mingar la Paz." This project involved work on territorial reparation in communities of the Colombian Pacific. Nicolás is also the director of the short film "Días Circuidos," which was the winner of Best Documentary Short Film in the 13th Pasto International Film Festival (FICPA). He was also part of the experimental video exhibition "Bogotá Domesticada" organized by Maleza Proyectos in 2018, which was shown in Mexico.
---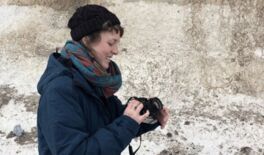 Like a Dream with Open Eyes
Lena Philipp
Lena Philipp, born in Berlin in 1990, found her interest in audio(-visual) works while living in Leipzig, Germany. She has been working as a freelancer since 2017 in the fields of culture and media education, photography and film. In 2021, she completed her master's degree in Visual Anthropology at the Georg-August-Universität Göttingen. "Like a dream with open eyes" is her graduation film.
---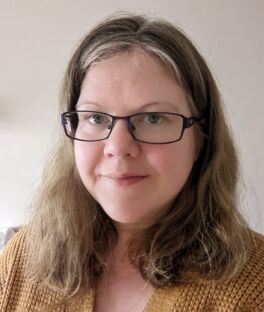 Mam's Old Chair
Sheena Walsh
Originally a fine artist, with a Bachelor of Arts in Fine and Applied Arts from Ulster University, Sheena started studying animation in 2018. She has an interest in all aspects of 2D animation. "Mam's Old Chair" is her graduation film from Colaiste Dhulaigh College.
---
Web of Thoughts
Alexander Chenchenko, Sebastian Mast, Constanze Illner, Annika Troitzsch, Kyuna Choi, Jonas Reuter
Alexander Chenchenko, Sebastian Mast, Constanze Illner, Annika Troitzsch, Kyuna Choi, Jonas Reuter Liminal is a collective of artists, architects and social scientists who live and work in Frankfurt. Their main interest is the apparent as well as the subtle perception of transformations within our society. By combining artistic and social science practice, Liminal aims to apply different perspectives to processes of social transformation in order to do justice to the complexity of change and at the same time reflect the realities of life for as many people as possible. Liminal's filmic practice also can be described as a collaborative effort between social scientists and filmmakers, with a focus on negotiating and redefining the boundaries between the underlying paradigms of the two. https://www.lmnl.net/about
---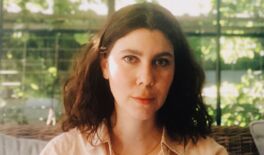 Who am I
Kıvılcım Zafer Teoman
Kıvılcım Zafer Teoman, born in Istanbul, Turkey in 1985, is a filmmaker, academic, and M.A graduate in Visual and Media Anthropology at Freie Universität Berlin. She is currently a doctoral candidate in Media and Communication at Galatasaray University. Kıvılcım works as a full time lecturer in Visual Communication Design Department at Istanbul Medipol University in Turkey, where she lives and is currently conducting her dissertation research.
---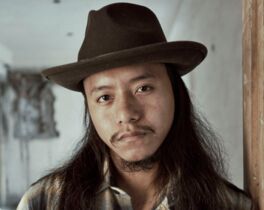 The Lost Art of Seasoning
Abo Arangham
Abo Arangham grew up in a far Northeastern state of India with a very close connection to his tribal roots. After graduating in journalism and knowing the power of visual storytelling, he went on to do his post-graduation in filmmaking with a specialization in cinematography. Abo directed, shot and edited several short films in film school which got selected in many film festivals as well as winning Best Actor, Best Editor, and Best Sound Design awards in his graduating student film. "The Lost Art of Seasoning" is his major project as a director/cinematographer which he started shooting while he was still in a film school. His dream is to be a bridge between his people and its uniqueness with the world outside through fiction and non-fiction visual content.
---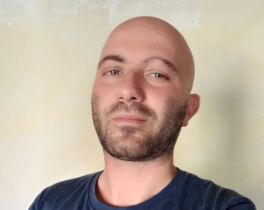 Talamanca
Davide Marino
Davide Marino is a visual anthropologist in love with filmic adventures. He pursues through film a personal enrichment seeking for the healing trance offered by the wonders of the real. His cinematography revolves around material attunements, asking the viewer to imagine together the endless possibilities of life unfolding in the heres and the nows of everyday life.
---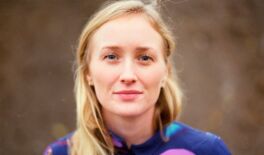 One Gram of Gold
Anna Frohn Pedersen
Anna Frohn Pedersen is a doctoral candidate at the Geography Department of Humboldt-Universität zu Berlin. She is based at the integrative research institute IRI-THESys and part of the interdisciplinary European Training Network COUPLED. Her research explores the global-local entanglements within the artisanal and small-scale mining sector, and its implications for the development of sustainable livelihoods. The research is situated between anthropology and human geography and engages ethnographic, visual and participatory methodologies. Anna holds an MSc in Anthropology from University of Copenhagen and an MA in Visual Anthropology from University of Manchester. "One Gram of Gold" was created as part of a PhD project that ethnographically explores the entanglements of local livelihoods and global consumption in the gold mining sector of Tanzania.
---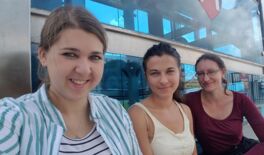 toprak ve su - Earth and Water
Sabrina Scherzer, Kathrin Schulz, Silja Pohland
Silja Pohland (b. 1991) is a Visual Anthropologist who graduated from the Institute of Social and Cultural Anthropology, LMU, Munich. After living in India for one year and working in German TV and Film productions while organising the first IndoGerman Filmweek in 2013, she decided to combine her passion for film and travelling in her studies of modern Indian literature and visual anthropology. For over 7 years she has been working at the International Documentary Film Fest DOK.fest München. As a part of her Master's degree, she focused her first medium-length documentary film "toprak ve su – Earth and Water" on historical market gardens in Istanbul, which she directed, edited and filmed together with Kathrin Schulz and Sabrina Scherzer.
Sabrina Scherzer received her bachelor's degree with a major in social and cultural anthropology and a minor in sociology at LMU Munich. She then enrolled in the master's program in social and cultural anthropology with a focus on visual anthropology and also joined the Environmental Studies Certificate Program of the Rachel Carson Center in Munich. Beyond academia, Sabrina is trained to become a permaculture practitioner at Sepp Holzer's Krameterhof. As a cultural anthropologist, it is of great value to Sabrina to include not just humans but other living beings, as well as the environment, in observations and descriptions. "toprak ve su – Earth and Water" is the first time Sabrina is taking part in a filming project. Sabrina currently lives in the Bavarian countryside.
Kathrin Schulz, born and raised in South Germany, currently lives and works in Berlin. She studied social and cultural anthropology, geography, and environmental studies at LMU, Munich. During her Bachelor´s degree, she spent one semester abroad at the University of Latvia in Riga and conducted fieldwork in Brooklyn, New York City, about gentrification. She is particularly interested in urban and environmental anthropology and additionally specialized in visual anthropology during her Master´s degree. Her love for multispecies studies and more-than-human storytelling shows in her work, for instance, in her first film "toprak ve su – Earth and Water" about historical market gardens in Istanbul or her audiovisual exhibition "Tree City Life" about city trees in Munich. In addition, she is interested in (social/sustainable) entrepreneurship and has been active in startups and initiatives in this field since the beginning of 2021.
---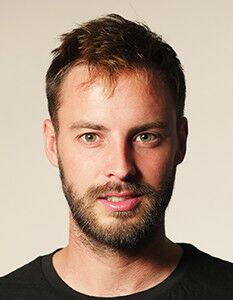 Going Alone
Raphael Schanz
Raphael Schanz, born in 1989 in Hildesheim, Germany, studied communication and social science as well as political communication in Erfurt, Berlin and Jerusalem. In 2018, he founded the film production company panther reh and began studying documentary film directing at filmArche in Berlin. He lives and works as a filmmaker in Berlin. "Alleingang" is his first observational documentary film.
---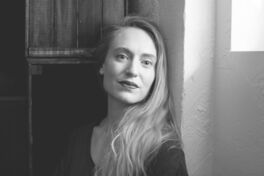 Threshold People
Jenna Keiper
Jenna Keiper is a filmmaker, dancer and interdisciplinary artist from the West Coast of the United States. Her love of school led to a BFA/BA dual degree specializing in interdisciplinary collaboration while her love of performance led to a career in concert and commercial dance. She is currently studying for a master's degree in Visual Anthropology, Media Studies and Documentary Practice at the University of Münster, Germany.
---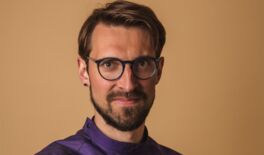 Living Water
Pavel Borecký
Pavel Borecký, born in Prague in 1986, is a social anthropologist and audiovisual ethnographer. As an awardee of the Swiss Excellence scholarship, he is currently finishing a multimedia PhD on water scarcity in the Middle East. In his community practice, Pavel runs the research organisation Anthropictures, curates the film programme EthnoKino, and co-organizes European Applied Anthropology Network. Pavel's latest films "Solari"s (2015) and "In the Devil's Garden" (2018) focused on the consumption culture in Estonia and the question of decolonisation in the Sahrawi Arab Democratic Republic. "Living Water" (2020) is his first feature documentary film.
---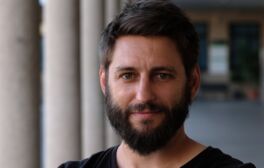 Zenerù
Andrea Grasselli
Andrea Grasselli, born in Brescia in 1986, is an author, director and producer of documentaries. He is one of the founders of the OmVideo collective, with which he produces and directs short and feature films. Among his latest works, "La nostalgia della condizione sconosciuta" was shown in the 37th edition of the Turin Film Festival in 2019. His documentaries "Il vortice fuori" (2014) and "Solenne triduo dei morti" (2017) were also awarded in various festivals. His research is aimed at experimenting with different ways of narrating the complex relationship between individuals and their communities, exploring its most intimate and subjective dimensions and the sphere of collective rituality. He creates and develops audiovisual projects, including web-series (Zeus!) and web-docs (Babel - il giorno del giudizio). He also collaborates with artists, performers and sound artists to create installations and exhibitions.
---
Umbras
Fabian Volti
Fabian Volti was born in Sassari in 1972. He graduated in Political Science and studied photography in Florence. In Berlin and Spain, he became interested in social reportage, deepening the research methods and audio-visual tools for investigating the changes in society. He is the author of photographic and documentary projects focused on human work, environmental problems and the geography of territories. For over ten years he has been exploring and filming the agro-pastoral context of the island. He currently works as a director and photographer with the collective of filmmakers 4CaniperStrada and Roda Film. Among his recent photographic projects, "Luci oltre le barre" is an exhibition and a book published by Emuse, on the former prison of San Sebastiano in Sassari.
---
Dea
Alberto Gerosa
Alberto Gerosa Volontè works with film and performance. He moved to China in 2007 and is currently completing a doctorate in visual anthropology at the Chinese University of Hong Kong. His work has been commissioned and acquired among others by the Sigg Collection, Vienna Biennale, the National Museum of Ethnology Japan, DMZ Docs Korea, Yamagata International Documentary Film Festival, Slamdance Film Festival, Hong Kong Film Archive, HK History Museum, HK Art Development Council, HK Research Grants Fund, Tai Kwun Centre for Heritage and Arts, CreateHK, HK Jockey Club Charities Trust, HK Art Center, City Contemporary Dance Company, Moscow Ethnocinema, Cineteca di Bologna. He teaches filmmaking and performance at Antwerp University, the Chinese University of Hong Kong, Beijing Normal University and HK Baptist University UIC. Since 2016, he has been a visiting scholar at the University of Tokyo, working alongside Tadashi Yanai.
---
Sweet and Salty
Jorge Panchoaga
Jorge Panchoaga, anthropologist and Colombian photographer investigates the relationship between human beings and their environment, seeking to deepen the intimate human experience that arises from the interaction we have with nature, by inhabiting it and signifying it. He is currently an explorer for National Geographic Society and a photographer representing Fujifilm globally, with published work and exhibitions all around the world. Jorge is dedicated to travelling rivers, compiling the stories of the inhabitants that surrounded their hydrographic basins. His interest grew until he arrived at La Ciénaga Grande de Santa Marta, where he worked for 8 years, focusing on the relationships that the inhabitants of this area have built with this body of water. "Dulce y Salada" is the result of this work– a multi-platform project that integrates photography, an interactive web and his first documentary short film, both as a director and a producer.
---
A Day's Work
Max Kerkhoff
Max Kerkhoff, born in Austria to an American mother and German father, is a documentary filmmaker and freelance editor living in Berlin. At Humboldt, Free University Berlin and Université Aix-Marseille, Max studied European ethnology, political science and media & communication studies (MA), before earning a Bachelor of Arts and Masters of Arts in film editing at the Film University Babelsberg Konrad Wolf. Since 2010, Max has been shooting and giving workshops in many countries, including DR Congo, Rwanda, Tunisia, Ghana, Mali, Guinea, Senegal, Kosovo, Burma/Myanmar, and Mexico. In 2020, Max received the ScriptLab docu grant by the DrehbuchFORUM Wien/ the Austrian Screenwriters Guild. Max's studio is at the Atelierhaus Mengerzeile, a non-profit and self-administered art space with ca. 30 artist studios in Berlin-Treptow.
---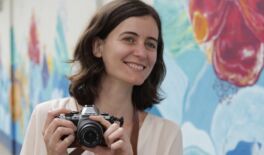 The Andean Screen
Carmina Balaguer
Carmina Balaguer grew up in a restless family based in the Mediterranean and in the Pyrenees, and she has travelled the world since early childhood. From very early on, she has approached the world observing how territories and their landscapes impact the customs of those who inhabit them. Her approach to the audiovisual language arose in her homeland, Barcelona, Spain, where she worked for eight years as a street casting director and assistant, as well as roles for filming production teams. In 2013 she settled in Argentina for six years, where she worked as a travel writer for Viajes National Geographic and National Geographic Traveler Latin America. There she also covered the Latin American television industry writing for the North American outlet The Daily Brief, Promax Global. During her sixth year in the country, she was based in the Jujuy province –bordering Bolivia and Chile– in order to research the indigenous Kolla communities. There, she got to know the work of the Mobile Cinema crew and the educational values of high-altitude contexts. "The Andean Screen" is her first documentary as a director/producer.
---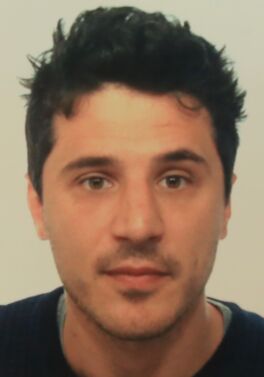 Talking Dreams
Bruno Rocchi
Bruno Rocchi, born in Bergamo in 1983, studied in Bologna and attended a reporters' school in Milan. In 2014, he made the reportage "Monte Gourougou" and in 2015 he produced "Bled el Makhzen", a documentary about power and economy in northern Morocco. His latest work, "Talking Dreams," is the result of an adventure on the borders of Senegal on the trail of a man who wanted to take a tractor to his native village.
---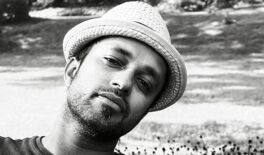 I'm the Boss
Ethiraj Dattatreyan
Ethiraj Gabriel Dattatreyan is an anthropologist and fimmaker currently based in London, UK. Dr. Gabriel Dattatreyan is a Senior Lecturer in the Department of Anthropology. He convenes the BA in Anthropology & Media and is the Co-Director of the Centre for Visual Anthropology at Goldsmith College. He has screened his films and exhibited his multimodal work in various venues including the Tasveer International Film Festival, Ethnografilm, Mustard Seed Film Festival, Bow International Arts, Khoj International Arts, TIFA – Pune, The RAI (Royal Anthropological Institute), and the Slought Foundation (Philadelphia).
Pranavesh Subramanian is a writer, comedian and filmmaker based in Delhi. He holds an MA in Cultural Studies from Goldsmiths, University of London and is interested in how capitalism intersects with comedy, popular cinema and sports.
---
The Fourfold
Alisi Telengut
Alisi Telengut is a Canadian artist of Mongolian origin. She creates animation frame by frame under the camera with mixed media to generate movement, and explore hand-made and painterly visuals for her films. Her works have not only been presented as animation and moving image artworks with a unique visual style, but have also contributed to ethnographic and ethnocultural research. Alisi has received multiple international awards and nominations, including the Best Short Film at Stockholm Film Festival (Sweden), Best Animated Film at Mammoth Lakes Film Festival (USA) and the Jury Award at the Aspen Shortsfest (USA). Alisi is currently a PhD candidate at Filmuniversitaet Babelsberg Konrad Wolf in Germany.
---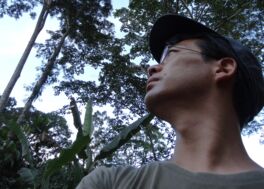 Voices of Karamushi
Daisuke Bundo
Daisuke Bundo was born in Osaka Prefecture in 1972 and is currently an associate professor at Shinshu University. Daisuke earned a doctoral degree from the Graduate School of Asian and African Area Studies, Kyoto University and in 1996, started research on the Baka people, hunter-gatherers who live in tropical rainforests of the Republic of Cameroon. Daisuke commenced documentary film production in 2002 at a settlement where the director was conducting research. Major films of Daisuke include "Wo a bele" (2005), "Jengi" (2008), "jo joko" (2012), and "cassette tape" (2013.) These have been screened at domestic and international film festivals. "Jengi" and "jo joko" were screened at GIEFF. "Voices of Karamushi" (2020) is the director's first film to have been produced in Japan.
---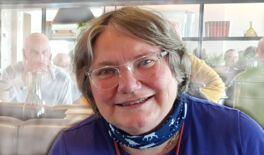 Keeping the Tradition
Beate Engelbrecht
Beate Engelbrecht studied anthropology, sociology and economics. She worked in the Museum der Kulturen Basel, and taught anthropology at the universities of Basel and Göttingen. For 25 years she worked at the Institute for Scientific Film (IWF) in Göttingen as a filmmaker, film producer, and teacher of Visual Anthropology. She has received several film awards. She co-founded the German International Ethnographic Film Festival (GIEFF) in 1993, and the online journal AnthroVision in 2013, published by the Visual Anthropology Network of EASA. Nowadays she works freelance as a filmmaker, and is the director of AnthroVision and the international coordinator of GIEFF.
---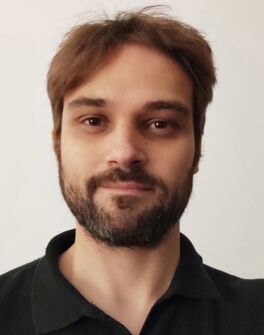 Bibliothèque Publique (Public Library)
Clément Abbey
Clément Abbey was born in Dijon, France. He studied philosophy in Paris, and then cinema in Belgium. He completed his Master's thesis on Henri Bergson, the spirit, the matter and the memory. He co-directed "Pierrick," a short fiction film and directed "Les visites," a documentary he completed as part of his studies. Clément currently lives in Brussels.
---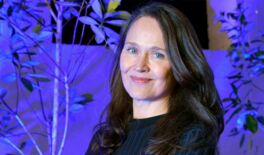 Smart Homes for Seniors
Sarah Pink
Sarah is a world-leading Design Anthropologist, known for her development of innovative digital, visual and sensory research and dissemination methodologies, in which she engages in interdisciplinary projects with design, engineering and creative practice disciplines to engage with contemporary issues and challenges. Her research focuses on emerging intelligent technologies, automation, data, digital futures, safety and design for wellbeing. Her recent works include her book "Doing Visual Ethnography" (2021) and the documentary "Laundry Lives," which was co-directed with Nadia Astari in 2015.
---
Wawan's Prayer
Robert Lemelson, Chisako Yokoyama
Robert Lemelson is a cultural anthropologist, ethnographic filmmaker and philanthropist. Lemelson received his M.A. from the University of Chicago and Ph.D. from the Department of Anthropology at UCLA. Lemelson's area of speciality is transcultural psychiatry; Southeast Asian Studies, particularly Indonesia; and psychological and medical anthropology. He currently is a research anthropologist in the Semel Institute of Neuroscience UCLA, and an adjunct professor of Anthropology at UCLA.
---
Chisako Yokoyama has worked as an editor and assistant editor on studio motion pictures, independent features and narrative and documentary films. Her credits as editor include the English and Japanese language films "Saki," "Takamine" and "Goemon" and as first assistant editor, "American Gangster," "Memoirs of a Geisha," "Black Hawk Down," "Gladiator," and "Good Will Hunting."
---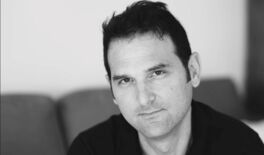 An Ordinary Life
Gili Danon, Efrat Shalom Danon
Gili Danon is a multidisciplinary creator - poet, playwright and video artist. His feature short films, "Avalanche" and "The Anniversary," have been screened at festivals in Israel and abroad, and were broadcasted on Israeli television. He has edited several documentaries, that participated in film festivals in Israel and abroad and has also edited several TV series.
---
An Ordinary Life
Gili Danon, Efrat Shalom Danon
Efrat Shalom Danon is an award-winning filmmaker who in her debut film "The Dreamers" has provided a unique glimpse to the women filmmakers in the closed Ultra-Orthodox community in Israel. "The Dreamers" premiere was at Docaviv Film Festival. This film was broadcasted on Israeli television, nominated for best debut film at the Israeli Documentary film competition and has participated in over 30 international festivals.
---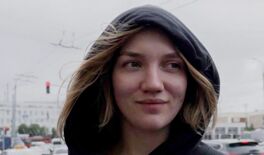 164880
Maria Falileeva, Alexandra Matveeva
Maria Falileeva studied cinematography at the St. Petersburg State University of Cinema and Television. In parallel with Maria's development as a cinematographer, an interest arose in directing documentary films. Therefore, Maria's work in feature film and video production alternates with their own documentary experiments. Maria has participated in documentary workshops, including Strelka Urban Treasures, the workshop of Marina Razbezhkina Documentary Film School in 2015 and the workshop at the Rudnik Film Festival in 2019.
---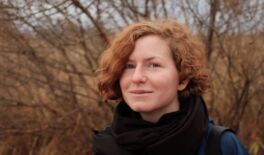 Alexandra Matveyeva was born in Khabarovsk. Alexandra graduated from the St. Petersburg Institute of Film and Television in 2017 with a degree in cinematography. She is currently participating in several independent documentary projects as a cinematographer and film editor.
---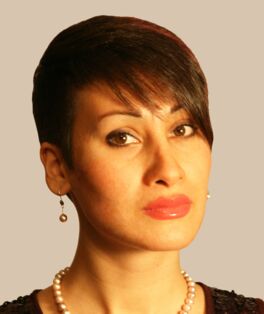 Childfree
Sara Bahramjahan
Sara Bahramjahan is a freelance director and editor that currently live in Tehran, Iran, but grew up in Shiraz. She graduated from Sureh University in the field of film directing. She has directed two short films that are called "Node" and "Everything for a Guest," as well as an experimental film titled "Crossroad of Thinking." It is worth noting that her second film "Everything for a Guest " was presented at the Tehran festival in 2007. "Childfree" is her first experience in producing and directing in the documentary field. This documentary represents the concern of Sara and those who have the same opinion about having children in this era of Iran.
---
Parizad
Mehdi Imani Shahmiri
Mehdi Imani Shahmiri was born on April 3, 1988 in Iran. He holds a Bachelor's degree in filmmaking and a Master's degree in television production. He works in the field of research and writing, as well as directing and producing documentaries and feature films. Mehdi is making a short feature film, called "Zero Copy" and two documentaries; "Transmitter" and "Prism" as well as working on an article entitled "Studying the representation of poetic cinema is one of the main activities done by this filmmaker."
---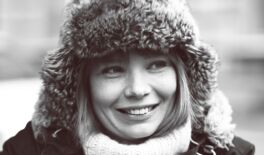 Northern Travelogues
Kira Jääskeläinen
Kira Jääskeläinen was born in Warsaw into a Finnish-Polish family. She moved to Finland as a child and finished high school in Helsinki. Kira received her MA in Russian Studies and Film Studies at the Copenhagen University and commenced postgraduate studies in documentary film at the All Russian State University of Cinematography in Moscow. She has worked in different aspects of filmmaking for companies in Denmark, Finland and Germany. She is also the artistic director of Polish Film Weeks in Finland and has curated special programs for several film festivals in Finland and abroad. "Northern Travelogue"s is her second full-length documentary.
---
Christmas Dinner
Frode Storaas, Catarina Alves Costa
Catarina Alves Costa is a director, producer and teacher. Among other films, she directed 'A Room in the House' (2016), 'Lets Talk about António Campos' (2009), 'Route 206' (2008), 'The Architect and the Old City' (2004), 'More Soul' (2001), and 'Our Lady Aparecida' (1994). In 2016 Catarina organized the DVD on Film Arquives edited by the Portuguese Cinemateque 'Margot Dias: ethnographic films 1958-1961'. Since 1997, she teaches in the areas of visual anthropology and ethnographic film as a professor at the Nova University in Lisbon where she coordinates the master's degree in Visual Cultures. She is an integrated researcher at CRIA, Research Network NAVA, Visual Anthropology and the Arts. Her films circulate at international festivals such as the Jean Rouch Film Festival, the NAFA Festival, the Cinéma du Réel, and the Margaret Mead Film Festival.
Frode Storaas is a professor emeritus in visual anthropology at the University Museum of Bergen, Norway. As an anthropologist, his main research has been in eastern Africa. As a filmmaker, he has worked in several countries. Among his award-winning films are "A Kali Temple Inside Out" (2018) and "Tama Gaun" (2015), "Making Rain" (2007), "Our Courtyard" (2006) "Fish On!," and "The Go-Between" (2014). Storaas is the founder and co-editor of the Journal of Anthropological Films (jaf.uib.no).
---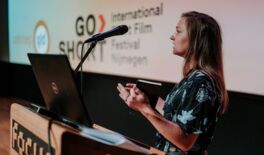 Sharing Boundaries
Katinka Schlette
Katinka Schlette, born in 1992, is a German (+ almost Dutch) documentary filmmaker with a background in visual anthropology and human geography. In her projects, she tells stories that make us reflect on big and small things in our daily life and in the world. Recurring themes are meanings of places, memories through objects, the changing city, and the feeling of home. In 2018 Katinka graduated from the Granada Center for Visual Anthropology in Manchester with her film "Brick Stories," which screened at the International Film Festival Rotterdam (IFFR) in 2019. In 2019 she directed four short films with documentary production company Van Osch Fims for Dutch television, of which the short film "Diggin' Demos" was selected for the international music documentary festival IN-EDIT Netherlands 2021. In 2020 Katinka won the Gelderland Film Pitch with her idea for "Sharing Boundaries."
---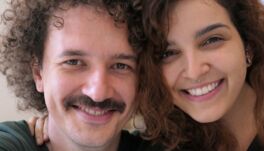 Family Song
Paula Bessa Braz, Mihai Andrei Leaha
Paula Bessa Braz is a Brazilian anthropologist and PhD student in Social Anthropology at Universidade de São Paulo, in Brazil. Dedicated to the study of musical cultures in urban settings, she integrates the research group "Local Musicking: new pathways to ethnomusicology." She also integrates the group Pesquisa em Antropologia e Música, attatched to Laboratório de Imagem e Som em Antropologia. For her Masters, Paula engaged in research about the teaching and learning processes and identity building through musical discourse and the playing among children of a family in the outskirts of a violent city in Brazil. As a product of the research, in addition to the written ethnography, Paula also developed a filmic ethnography, where the aspects of the sensible and sensitive music-making of the family are addressed with a sensorial take, revealing the atmosphere of intimacy, closeness and harshness that is built by their musicking and within their surroundings. Mihai Andrei Leaha is a Romanian audio-visual researcher, anthropologist, writer, filmmaker, and educator, based in Brazil (till March 2022). His films have been shown at various film festivals and winning prizes. As a board member of the Commission on Visual Anthropology (CVA of IUAES), CEVA (Center for Visual and Anthropological Education – Romania) and other organizations. He is involved in curating, promoting and programming ethnographic films at various conferences and festivals. He taught visual anthropology in Cluj and São Paulo. He has also organized conferences and workshops on visual and multimodal anthropology in Romania, Brazil and Peru. He was a postdoctoral fellow at the University of São Paulo doing research on the DIY electronic music scene in São Paulo. www.mihaileaha.com
---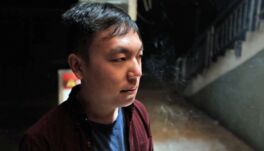 The Mountains Sing
Xiao Yang
Yang Xiao was born in Guilin, Guangxi in 1989. He graduated from Shanghai University and now lives in Shanghai. His past works include "The Suspended Step" (2013), "Dancing Together" (2015), and "Chronicle Of A Durian" (2017). His own works have been exhibited in several international film festivals at home and abroad, including Paris, Tours, Hawaii, Washington, Orlando, Busan, Delhi, Hanoi, Beijing, Shanghai, Xining, Nanjing, and beyond. In "The Mountains Sing," Yang Xiao situates himself in between reality and fictionality, pursuing the possibility of a poetic life in the interstice between cultural memories and subjective feelings.
---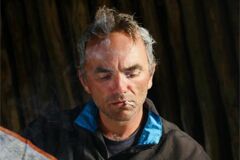 Avatara
Nadav Harel, Arik Moran
Nadav Harel is a documentary filmmaker, based in Tel Aviv where he founded the production house Noprocess films. His films specialise in wildlife, philosophy, medicine, hunting and Hinduism. Nadav's work was screened worldwide in venues such as BBC World, Museum of Natural History NYC, Harvard Medical School, Berlinale, Sheffield, SBS, YLE, CH8, the Museum of Modern Art NYC, and many more. Arik Moran received his doctorate from the University of Oxford in 2010, and has been a member of the Department of Asian Studies at the University of Haifa since 2011. He studies the oral and written histories and ritual cultures of the Indian Western Himalayas and is a regular contributor to various academic publications. He is currently researching the historical evolution of ritual and narrative cultures along the Into-Tibetan frontier. The shooting of the documentary "Avatara", which was partly funded by the European Commission's FP-7 program, forms part of this research.
---
The Body Won't Close
Mattijs van de Port
Mattijs van de Port has made several films, including "Saborear Frutas Brasileiras" (2013) and the essay films "The Possibility of Spirits" (2016) and "Knots and Holes" (2018), which were selected for a variety of ethnographic film festivals. He was awarded the Samodiva Award for "Best Film of the International Film Festival of Ethnographic Films 2017" in Sofia, Bulgaria, and received an honorary mention at the Ethnocineca Filmfestival in Vienna, Austria in 2019. In 2021, "The Body Won't Close" won the Basil Wright Film Prize at the RAI Filmfestival 2021 in Bristol, UK and the Excellence in Visual Anthropology Award at the Ethnocineca Filmfestival 2021 in Vienna, Austria.
---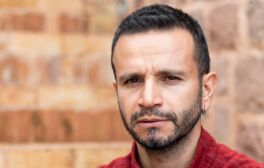 Ait Atta: Nomads of the High Atlas
Inanc Tekguc, Eda Elif Tibet
Inanc Tekguc strives to synergize his photography and videography work with his background in visual anthropology. His interest in community-based conservation and biocultural diversity has taken him to a handful of places around the world to carry out independent research, to do volunteer work or to contribute to projects of various NGOs or researchers. These humble contributions include making short films, visual geo-tagging and community mapping, community training in the use of visual tools, and documenting multidisciplinary research training and workshops.
Eda Elif Tibet is an independent documentary film maker and a visual anthropologist from Istanbul. Eda is the Visual Anthropology Lead of the Global Diversity Foundation (UK) and the Co-founder of KarmaMotion, a non-hierarchical visual anthropology collective run by academics, artists and activists. She holds an Mphil degree in Social Anthropology from the University of Kent and obtained her PhD from the University of Bern. She is currently a post-doctoral researcher leading an applied research initiative Animating the Commons situated at the Critical Sustainability Unit at the Geography Institute of University of Bern. Her research and teaching encompass the relations between postcolonial thought and mobilities, the application of unconventional pedagogies in transformative education for super diverse backgrounds, to social movements and the promotion of participatory action research for building new media narratives for regenerative action. She is the co-founder of EthnoKino a visual anthropology screening program (festival and seasons) and is a core faculty member and mentor at the Global Environments Summer Academy brought by the Global Environments Network taking place at the University of Oxford.
---
A Peaceful Place
Trond Waage, Saliou Mohamadou Saimboum
Trond Waage, a visual anthropologist at UiT/Arctic University of Norway, has worked on issues related to urbanization, migration and ethnicity in a fast-growing city in Cameroon since 1998. In his work, with different youth milieus, he has made use of the video camera to create dialogues in the field and edited films to reach various audiences. Waage teaches at the master's program in Visual Anthropology at UiT, and he is the PI at the project "Sahel on Sahel: Collaborative Visual Anthropology," which is building up master's programs in Visual Anthropology in Mali, Niger and Cameron. His latest films are: "Les Mairuuwas – The Masters of Water" (2015), "Living with Boko Haram" (2016), "Let's Build a Waterfall" (2016), "The World Has Not Changed" (2018), and "A Peaceful Place" (2021).
---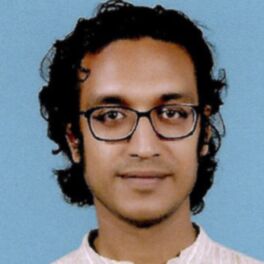 Who Says the Lepchas Are Vanishing
Abhyuday Khaitan
Abhyuday Khaitan lives and works in Auroville/Pondicherry. He studied film and video at the University of Arts London, St Xavier's College, Kolkata and LV Prasad Film and TV Academy, Chennai. Abhyuday was selected for the Berlinale Talent Campus in 2009. His involvement with digital media encompasses the creation of art installations and live performance design. His work has been exhibited at various festivals. His short film 'The Shop That Sold Everything' won the Gold Award, IDPA (Mumbai). This is his first feature-length documentary.
---
New York, Just Another City
André Lopes, Joana Brandão
André Lopes is an anthropologist and filmmaker, conducting his PhD in Social Anthropology at the University of São Paulo, with a research internship at New York University. André is a researcher at the Laboratory of Image and Sound in Anthropology and at the Center for Amerindian Studies at USP. He is a founding member of Ijã Mytyli Cinema Collective of Manoki and Myky indigenous people, with whom he has been working since 2008. He participated in the training of indigenous filmmakers in different peoples in Brazil, with which he directed or produced collaborative documentaries in the last decade. His film "New York, just another city" won the Marsh Short Film Prize in 2021, for best short documentary, at the Royal Anthropological Institute Film Festival.
---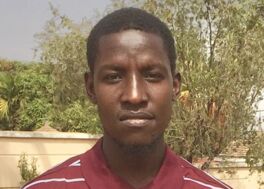 Everyday Survival
Abdoul Aziz Wadazoua
Wadazoua Abdoul Aziz has a Master's in Visual Anthropology and is affiliated as an editing ethnographic film assistant at the Visual Anthropology Laboratory (The University of Maroua-Cameroon). He currently works in the Sahel on Sahel Project as a Cinematographic Trainer in communities, His research projects focus on ecological anthropology. He has made 3 ethnographic films for academic purposes.
---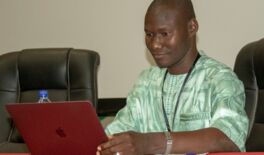 Kɔtɛ
Sidylamine Bagayoko
Sidylamine Bagayoko is an anthropologist with expertise in visual and digital communication. He went to the University of Tromsø in Norway where he received a Master in Visual Cultural Studies at the Institute of Social Anthropology of the Faculty of Social Sciences. After graduating from the University of Tromsø in 2009, he started his PhD studies in Anthropology and Visual Communication at the University of Nice Sophia-Antipolis in southern France where he received a Doctorate in 2014. He is a lecturer at the Department of Arts and Humanities at the University of Bamako, Mali. He has also directed several research films related to education and poverty in Mali. His research focuses on visual anthropology, economic anthropology, urban poverty and education in Mali.
---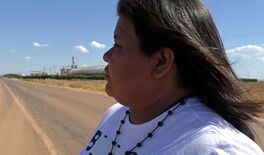 Weaving Our Paths
Cledson Kanunxi, Jackson Xinunxi e Marta Tipuici
Cledson Kanunxi, Jackson Xinunxi e Marta Tipuici are indigenous Manoki people, living in the Brazilian Amazon, and all of us are beginners in filmmaking who decided to tell our histories– otherwise, nobody else will.
---
Ãjãí: the Headball Game of the Myky and Manoki
Typju Myky, André Lopes
André Lopes is an anthropologist and filmmaker, conducting his PhD in Social Anthropology at the University of São Paulo, with a research internship at New York University. André is a researcher at the Laboratory of Image and Sound in Anthropology and at the Center for Amerindian Studies at USP. He is a founding member of Ijã Mytyli Cinema Collective of Manoki and Myky indigenous people, with whom he has been working since 2008. He participated in the training of indigenous filmmakers in different peoples in Brazil, with which he directed or produced collaborative documentaries in the last decade. His film "New York, just another city" won the Marsh Short Film Prize in 2021, for best short documentary, at the Royal Anthropological Institute Film Festival.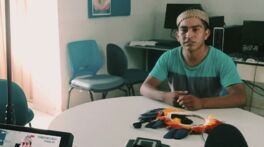 Typju Mỹky is a 25 year old filmmaker who currently lives in a Japuíra indigenous village, in the municipality of Brasnorte, in Mato Grosso, Brazil. Typju has been involved in documentary production since 2016 and has directed such films as "Ãjãi, the headball game of Mỹky and Manoki," "Ini: the mỹky longhouse" (2020, 12 min), "Mỹky Community against Covid-19" (2020, 6 min) and "Jãkany Ãkakjey: Our Foods" (2021, 20 min). These works address the cultural practices and ancestral knowledge of the Japuíra community. Typju seeks experiences with indigenous masters and professionals in the audiovisual production area through involvement in the "Ijã Mytyli Cine Collective," which he founded with other indigenous filmmakers. The footage made by Mỹky filmmakers is of great importance for the strengthening of ways of existence and, at the same time, for celebrating our creativity.
---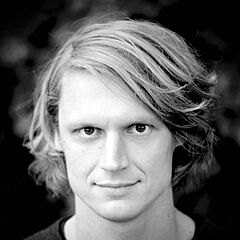 La Cen
Julius Dommer
Julius Dommer, was born in 1988 in Ratzeburg, and now lives and works in Cologne as a filmmaker, editor and senior lighting technician. Studied at the Academy of Media Arts Cologne from 2012 to 2018 with a focus on artistic documentary film and image design. In 2015-16, he participated in the exchange programme of the KHM with the Cuban film school EICTV (Escuela Internacional de Cine y TV). His films have been screened at numerous national and international festivals and have won several awards. His graduation film, "Ascona," was awarded the prize for best short film at the Nordic Film Days Lübeck. "La Cen" is his first feature-length documentary film.
---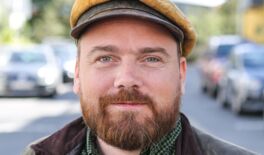 Half Elf
Jón Bjarki Magnússon
Jón Bjarki Magnússon is a filmmaker with a background in journalism, poetry and anthropology. He studied creative writing at the University of Iceland and received his MA in Visual and Media Anthropology from Freie Universität, Berlin, in 2018. His works include award-winning journalism on the conditions of refugees and asylum-seekers in Iceland, a book of poetry, and a short film on friendship in cyberspace, "Even Asteroids Are Not Alone" (2018). Jón Bjarki´s journalistic work has appeared on various international media platforms and he is a regular contributor to the Icelandic bi-weekly newspaper Stundin. He also does project work for Filmmaking For Fieldwork (F4F™), an educational project offering training in audio-visual research methods, as well as ethnographic and documentary filmmaking. He is the founder of SKAK BÍÓFILM, a small Icelandic production company dedicated to making anthropological and artistic films. Jón Bjarki splits his time between Athens, Berlin and Reykjavík.
---
Kuldeep's love
Frode Storaas, Dipesh Kharel
Dipesh Kharel is a visual anthropologist, filmmaker and lecturer at the University of Tokyo. Based on his fieldwork research he has published articles and several award-winning documentary films, notably A Life with Slate (2006), Playing with Nan (2012), Tama Gaun (2015), A Kali Temple Inside Out (2018) and Japani (2020). He has been awarded with various research, ethnographic film and project grants, notably the Japan Society for the Promotion of Science Grants, the University of Tokyo Asia Globalization Studies Grant (2012-2013), The Japan Foundation Grant (2012), Asian Documentary Network Grant, South Korea (2011), Gotenborg International Film Grant, Sweden(2011), The Toyota Foundational International Grant (2017) and Wenner-Gren Foundation Grant, USA (2018).
Frode Storaas is a professor emeritus in visual anthropology at the University Museum of Bergen, Norway. As an anthropologist his main research has been in eastern Africa. As a filmmaker he has worked in several countries. Among his award-winning films are A Kali Temple Inside Out, India (2018) and Tama Gaun, Nepal (2015) (both together with Dipesh Kharel), Making Rain, Mozambique (2007), (together with Liivo Niglas), Our Courtyard (2006), China, (together with He Yuan Wang), Fish On!, USA, (together with Liivo Niglas and Diane Perlov), The Go-Between (2014), Ethiopia, together with Rolf Scott and Getachew Kassa). Storaas was founder and co-editor of Journal of Anthropological Films (jaf.uib.no).
---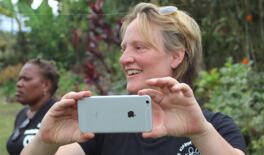 A Slice of Life
Regina Knapp, Verena Thomas, Jackie Kauli
Esi and David Papua'e, Daisy Samuel
Regina Knapp is Curator of Visual Anthropology at the Media Department of the Ethnologisches Museum/Museum für AsiaEsche Kunst Berlin. She is an anthropologist and filmmaker with extensive research and filming experience in Papua New Guinea, where she has conducted research projects since 1997. Her research topics include culture change and exchange (PhD, Australian NaEonal University), language documentaEon (VW-FoundaEon/ Max Planck InsEtute Leipzig), concepts of person, Eme and value (University of Regina, Canada). In her research, she applies audiovisual documentaEon as key method and she has produced a number of ethnographic films and topical clips. Her latest film Voices of Kula (Wenner Gren FoundaEon) has just had its premiere at FiFo TahiE. Although her regional interest concerns the whole South Pacific, Regina has been working most of the Emes with the Napamogona, a community in the Eastern Highlands of Papua New Guinea. Her long- term relaEonship with the Napamogona made it possible for her to collect a large body of ethnographic footage that is partly used in her current project A Slice of Life, the first community-telenovela of the country. As curator for visual anthropology in the museum her aim is to increase cooperaEon with persons, groups, organisaEons and insEtuEons from "source communiEes" and to develop a "collaboraEve archive" of the film and foto collecEons.
Verena Thomas is Associate Professor in the Faculty of Creative Industries, Education and Social Justice at Queensland University of Technology. Her research and production projects focus on communication and social change initiatives in close collaboration with community groups. An award-winning filmmaking and producer, Verena established the Centre for Social and Creative Media at the University of Goroka, Papua New Guinea, to focus on the integration of indigenous knowledge systems in development programs through creative processes. Verena is Director of Yumi Piksa, an organisation that supports community filmmaking projects and the creative industries in Papua New Guinea. As an experienced facilitator in participatory filmmaking, digital storytelling, and more broadly creative research methods, she works closely with communities, organisations and institutions who want to strategically integrate creative approaches into social change programs.
Jackie Kauli is Associate Professor in the Faculty of Creative Industries, Education and Social Justice at Queensland University of Technology. She works across several research and development projects which support the use of indigenous and arts-based research approaches. Jackie's work focuses on harnessing drama techniques, creative practice and communication strategies to contribute to understanding varying social issues. She has used these processes to contribute to the development of films addressing social issues. Jackie is a Rotary Peace Fellow and contributes to this global network of scholars and practitioners exploring strategies for peace building. This has also informed the creative development of the film "Slice of Life".
Karufe Kotile is from the comunity of Katagu in the Eastern Highlands of Papua New Guinea, a neighbouring village of Napamogona. Karufe has been cooperating with Regina Knapp in her researches on language documentation and was part of the organising team of the film "A Slice of Life". She is married, has three children and lives as subsitence farmer.
David Papua'e is a subsistence farmer and village elder in the community of Napamogona in the Eastern Highlands of Papua New Guinea. During war times he tried to mediate between the opposing parties and has been encouraging peace processes ever since. David's aim is to teach especially the young men in the village peaceful ways of conflict solution.
Mama Daisy Meko Samuel is a women's right activist and subsistence farmer in the community of Napamogona in the Eastern Highlands of Papua New Guinea. Since 1996 she has become a close friend, adopted mother and cooperation partner to Regina Knapp and collaborated with her in film and research. Since the destruction of her villae in 2006, Daisy has become increasingly engaged in promoting peace in her area to build and increase peace building capacities.
---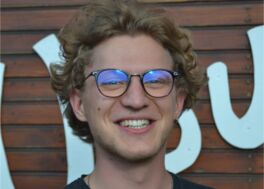 The Soloist
Johann Olenitsch
Johann Olenitsch was born in Moscow on February 9th, 2000. Two and a half years later, Johann's family moved to Germany, where he has been living since then. From 2006 to 2019, Johann went to school in Bautzen and spent two years abroad; one in Portland, USA from 2016 to 2017, as well as 2019 to 2020 in Cape Town, South Africa. After the pandemic started, Johann came back to Germany and began studying social and cultural anthropology in Hamburg. During Johann's education, he has always had a high appreciation for films. That is why Johann chose to deepen his knowledge about visual anthropology and shoot his first short documentary - "Der Soloist".
---
Who We Are
MA Students Intercultural Communication University of Opole
Clara Kleininger was born and raised in Bucharest, studied Cultural and Social Anthropology at the University of Vienna and has an MA in Visual Anthropology from the Granada Centre in Manchester. An alumna of the Dok Pro programme at the Wajda Film School in Warsaw, several of her short documentaries have been shown in international festivals, such as "Everyday Greyness", which had its premiere at Sheffield Doc/Fest. Her debut feature-length documenta "No Elephant in the Room" is now in post-production. Currently Clara lectures on anthropology, visual methods and documentary film at the Sociology department of the University of Opole, Poland .
---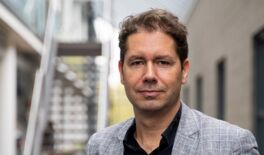 In Situ - Collaborative Research with Vulnerable Communities in Argentina
Natalia Luxardo, Fernando Sassetti, Marcel Kolvenbach and others
Marcel Kolvenbach is an internationally awarded documentary filmmaker, journalist and professor of documentary at the Academy of Media Arts (KHM), Cologne. He has been travelling with his camera for over 25 years in Latin America, Africa and Europe. He is now back in Cologne after working in New York, Brussels and Kampala. The focus of his artistic, author-driven documentaries are social, environmental and health topics.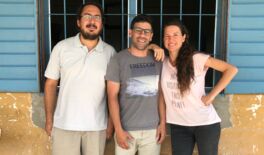 Natalia Luxardo is an independent researcher at the National Scientific and Technical Research Council in Argentina. She has a degree in Social Work (UBA), a Master's in Social Sciences with a mention in Health (FLACSO) and a Doctor in Social Sciences (UBA) as well as a Doctor in Culture and Society (UNA). Her line of work is focused on the planning and development of collaborative research in highly vulnerable territories, with an emphasis on making visible aspects of institutional dynamics, social determinants, disease trajectories and narratives, etc., from perspectives close to collective health.
Other members of the investigation team include: Leandro Alva, Javier Billordo, Ingrid Spessotti, Carlos Scotta, Teresita Calzia, Daiana Retamar, Giuliana Sanabria and Leila Passerino, as well as members of the communities.
---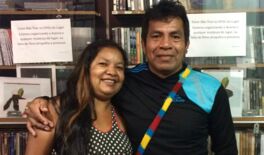 Nuhu Yãg Mu Yõg Hãm: This Land Is Our Land!
Isael Maxakali, Sueli Maxakali, Carolina Canguçu, Roberto Romero
Isael Maxakali is a filmmaker, teacher and visual artist. He directed the films "Tatakox" (2007); "Xokxop pet" (2009); "Yiax Kaax - Fim do Resguardo" (2010); "Xupapoynãg" (2011); "Kotkuphi" (2011); "Yãmîy" (2011); "Mîmãnãm" (2011); "Quando os yãmîy vêm dançar conosco" (2011); "Kakxop pit hãmkoxuk xop te yũmũgãhã" ("Iniciação dos filhos dos espíritos da terra", 2015), "Konãgxeka: o Dilúvio Maxakali" (2016) and "Yãmiyhex: as mulheres-espírito" (2019) and "Nuhu Yãg Mu Yõg Hãm: This Land Is Our Land!" (2020). In 2020, he won the PIPA Online Award, one of the main contemporary art awards in Brazil.
Sueli Maxakali is a filmmaker, teacher and photographer. She co-directed the films "Quando os yãmiy vêm dançar conosco" (2011), "Yãmiyhex: as mulheres-espírito" (2019) and "Nuhu Yãg Mu Yõg Hãm: This Land Is Our Land!" (2020). She published the photo book "Koxuk Xop Imagem" (Beco do Azougue Editorial, 2009), with photographs of the Maxakali women on the rituals and daily life of Aldeia Verde.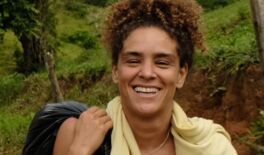 Carolina Canguçu is a master in Social Communication at UFMG and currently coordinates the Interprogramming of TV Educativa da Bahia. She is an editor, researcher, film teacher and curator of documentary exhibitions. She works with traditional peoples in audiovisual training courses. She joined the collective Filmes de Quintal for 12 years, holding forumdoc.bh, Belo Horizonte's Documentary and Ethnographic Film Festival.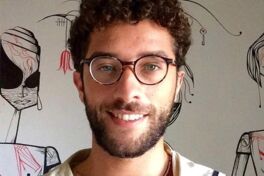 Roberto Romero is an ethnologist, doctoral student in Social Anthropology at the National Museum (UFRJ). He is a member of Associação Filmes de Quintal and one of the organizers of the forumdoc.bh, Belo Horizonte's Documentary and Ethnographic Film Festival. He was assistant director for the feature film "Yãmĩyhex: as mulheres-espírito" (Sueli and Isael Maxakali, 2019).
---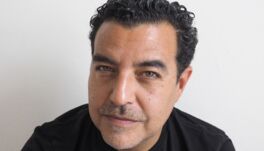 Cherán
Victor Arroyo
Victor Arroyo, born in Mexico in 1977, is a video artist working with documentary, installation and cinema. His work has been most recently exhibited at Kasseler Dokfest, Sheffield Doc/Fest, RIDM, Canadian Centre for Architecture CCA, Cinémathèque Québécoise, Leonard & Bina Ellen Art Gallery, Cinemateca do Museu de Arte Moderna do Rio de Janeiro, Santa Fe International New Media Festival, among many others. Victor's intention as a documentarian is to present a series of cinematic descriptions of what it means to live in Mexico in this precise moment. He is interested in depicting how these violent disparities of race, class and geography unfold in the landscape as they intersect with legacies of colonial violence and various forms of extraction.
---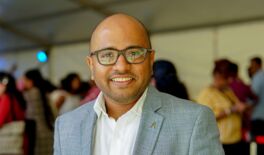 In Search of Bidesia
Simit Bhagat
Simit Bhagat is Mumbai-based screenwriter, director and social development practitioner. His first short documentary film 'My Disappearing Farms' was selected at 9th CMS Vatavaran Environment and Wildlife International Film Festival and Forum 2017, New Delhi. In early 2019, Simit left his full-time job with an international NGO to pursue filmmaking. "In Search of Bidesia" is his first feature-length film, that emerged out of his personal solo bike journey across 1,200 kilometres through Uttar Pradesh and Bihar in 2017 to record cultural expressions across the region.
---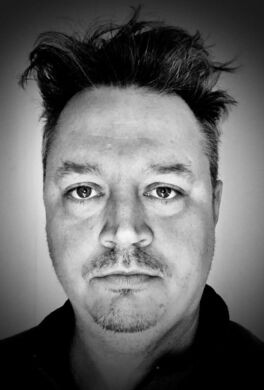 Rumba Rules, New Genealogies
David Nadeau-Bernatchez, Sammy Baloji
David N. Bernatchez is a Quebec filmmaker and producer. As an anthropologist, he has investigated the Congolese music scene. He divides his time between filmmaking, academic research and musical performance. Whether they focus on music ("Rumba in Fragments") sport ("Temps Temps") or more widely, on history and memory ("Ludovica"), Bernatchez's films constantly question social and narrative structures. His images, performances and lectures have been presented in various contexts and countries.
Sammy Baloji is a visual artist and photographer. As a visual artist, Baloji juxtaposes photographic realities, combining past and present, the real and the ideal, to illicit glaring cultural and historical tensions. He explores architecture and the human body as traces of social history, sites of memory, and witnesses to operations of power.
---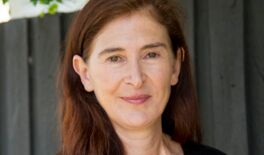 My Rembetika Blues - A Film About Love, Life and Music
Mary Zournazi
Mary Zournazi is an Australian film-maker. Her multi-awarding winning documentary "Dogs of Democracy" (2017) was screened worldwide. Her most recent documentary film, "My Rembetika Blues," is a film about love, life and Greek music. She is the author of several books including "Hope - New Philosophies for Change" and "Inventing Peace," which she co-authored with the German filmmaker Wim Wenders.
---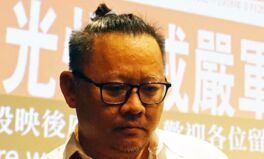 Danse Macabre
Thunska Pansittivorakul, Phassarawin Kulsomboon
Thunska Pansittivorakul was born in Bangkok in 1973. He graduated in Art Education from Chulalongkorn University. Thunska won the Grand Prize award at The 4th Taiwan International Documentary Festival in 2004 for his documentary feature "Happy Berry." In 2007 he received the Silpatorn Award from The Ministry of Culture's Office of Contemporary Arts, which is awarded to one outstanding artist each year. His work has premiered at international film festivals including Berlinale, Rotterdam, DOK Leipzig, Visions du Réel, Cinema du Réel, Kurzfilmtage Winterthur, Torino IFF, Torino LGBT, Durban, QueerLisboa, PornFFBerlin, Nuremberg Human Rights, and more.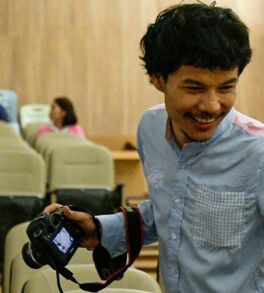 ---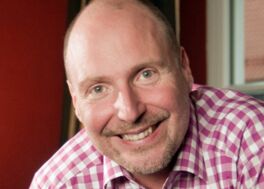 Belina - Music For Peace
Marc Boettcher
Marc Boettcher was born in Berlin and trained as an actor, while also attending courses in theatre studies and German language and literature. Since 1988 he has been active as a dramaturge, actor and director working in Stuttgart, Lübeck and Berlin, where he ran his own theatre, kunstgriff e.V., in the 1990s. He has published numerous essays, as well as a book, and also works as a freelance television director and dubs foreign-language films like "Call Me By Your Name," "Eisenstein in Guanajuato" and "And Then We Danced." He founded the production company MB-Film in 1999, and it was with this company that he went on to make his very successful television documentaries: "Alexandra - The Legend of a Singer," (1999) "Strangers in the Night - The Bert Kaempfert Story," (2003) "I Want It All - The Gitte Haenning Story," (2006) "Rosenstolz - Wir sind Wir!," (2011) and "Sing! Inge, Sing! - The Shattered Dream Of Inge Brandenburg," (2012).
---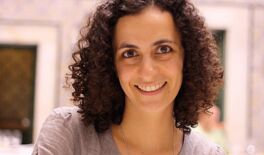 Hitch, an Iranian story
Chowra Makaremi
Chowra Makaremi is an anthropologist and researcher at CNRS in Paris. Her work focuses on the legal and ordinary forms of State violence. She explores the process of invisibility put in place by the power and practices of resistance against it, exploring different forms of writing, narrative and documentary. "Hitch: An Iranian Story" (2019) is her first film.
---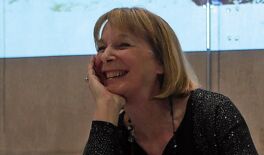 Resisters
Jill Daniels
Jill Daniels, born in Manchester, England, is a renowned British filmmaker and writer. Her innovative documentary essay films explore memory, place, Jewish identity and autobiography. She has won many international awards for her films, including best experimental film award for My Private Life II a film about sexual identity in her family, at the renowned Ann Arbor Experimental Film Festival in the USA. Resisters is the latest in her series of films exploring resistance to the rise of nationalism in Berlin. The first film in the series, Breathing Still (2018), won the best documentary award at the Small Axe Radical Short Film Festival in 2019. Her website is www.jilldanielsfilms.com
---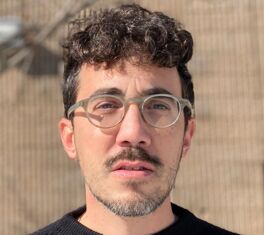 Slow Return
Philip Cartelli
Philip Cartelli is a moving-image artist and researcher whose film and video work has been exhibited at Locarno Film Festival, Edinburgh International Film Festival, Visions du Réel, Torino Film Festival, FID Marseille, and Film at Lincoln Center's Art of the Real, among others. He holds a PhD in Media Anthropology with a secondary emphasis in Critical Media Practice from Harvard University, where he was a member of the Sensory Ethnography Lab, and a PhD in Sociology from the Ecole des hautes études en sciences sociales (Paris). His academic and critical writing has appeared in a variety of publications and he has presented his practice and research in international conferences and other venues. He is currently Assistant Professor of Film and Chair of the Department of Visual Arts at Wagner College in New York City as well as a member of the Comité du film ethnographique in Paris.
---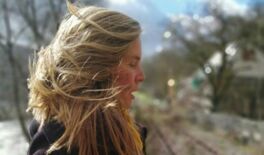 The Seed, the Particles and the Moon
Dune Dupuy
Dune Dupuy is 38 years old and lives in the Lot on the Causse du Quercy, an inexhaustible source of inspiration. She studied cinema at L'Ensav in Toulouse. "The seed, the particles and the moon" is her first film, co-produced by two young companies based in the South West: l'Argent and Embrassez-vous. Dune's work is part of a transdisciplinary approach to reality, motivated by the absolute need to change our link with other living beings, non-humans.
---
Under Blue Skies
Ivo Zen
Ivo Zen was born in 1970 in Santa Maria, Val Müstair, Switzerland and studied architecture at the ETH – Zurich from 1992 to 1996. In 2003, Ivo received a degree from ESBA (École Supérieure des Beaux-Arts, Geneva), film and video department. In 2004, Ivo was a co-founder of the film production unit Alva Film. Since 2018, Ivo has been a member of the board of the Swiss Filmmakers Association ARF/FDS.
---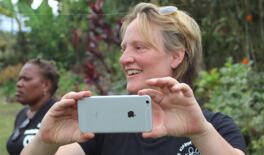 Voices of Kula
Gina Knapp
Regina Knapp is a German anthropologist and filmmaker with extensive research and filming experience in Papua New Guinea, her country of birth. She acquired her PhD in anthropology at the Australian National University in 2011 and worked as a visual anthropologist for the Max-Planck-Institute in Leipzig (Project: Documentation of Endangered Languages), the University of Jena and the State Museums Berlin. In 2020 she was awarded the Wenner-Gren FEIJOS-Postdoctoral fellowship for the completion of her current film Voices of Kula. Currently, Regina Knapp is Curator for Visual Anthropology, Media-Department, Ethnologisches Museum und Museum für Asiatische Kunst, Staatliche Museen zu Berlin.
---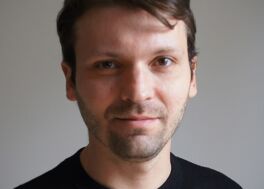 Ophir
Alexandre Berman, Olivier Pollet
Alexandre Berman is a French documentary filmmaker and editor, based in Paris, France. He co-directs the documentary "The Panguna Syndrome" with Olivier Pollet and the film is a finalist for Albert Londres Prize 2017 in France. In 2018, his feature documentary "Norvège: Les Ombres sur la Mer" captures cultural heritage stories in Norway. Part of the relaunch of French "Connaissance du Monde" cinema circuit, it is screened in France and Switzerland for several months across 2018 and 2019.
Olivier Pollet is an investigative journalist and award-winning filmmaker, producer and researcher based in the UK. Over the past decade, his works have focused on corporate accountability, human rights, environmental issues and colonial legacies, working alongside indigenous communities in the Asia-Pacific region, especially in Papua New Guinea. His films have been recognized numerous times on the festival scene, including with a nomination for the Albert Londres Prize, the most prestigious journalism award in France. His latest project is the award-winning feature documentary Ophir (2020), alongside its multimedia educational counterpart The Colonial Syndrome.
---