An Offer for Students' Excursions to the Festival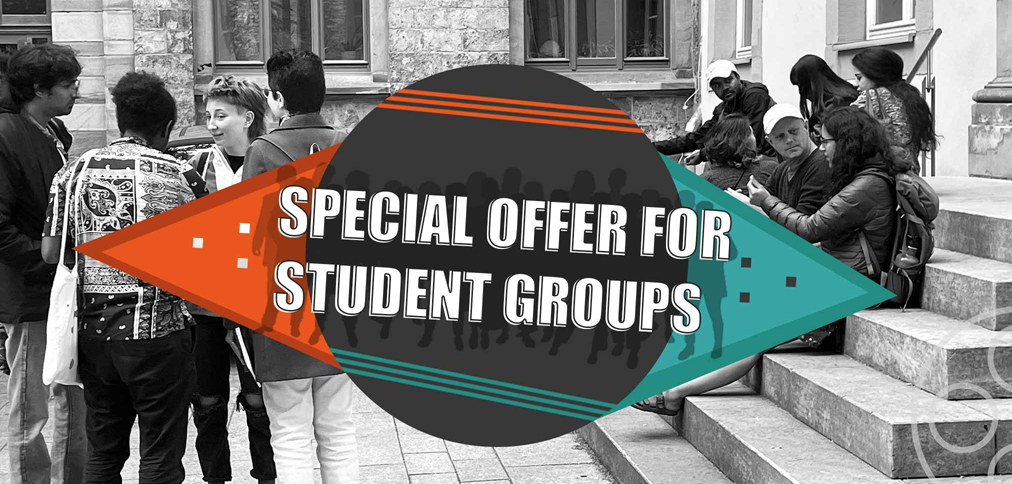 GIEFF acts as an international meeting place for students of anthropology and other social sciences who deal with film as a method for research and documentation, or as a means of communication or presentation. We specially support meetings at the festival of student groups from different universities, both with filmmakers and experts, but also among the student groups themselves.
---
GIEFF therefore presents this SPECIAL OFFER for STUDENT GROUPS of 5 and more students from one university:
20% discount on festival fee also for late registering participants
additional 10 % excursion discount for all
simplified group registration by group leader/coordinator
room made available for group meetings during the festival
additional information material about filmmakers present at festival.
It might be good to look for sleeping places in time.
Announcement in German
Group registration form de
The registration might be somehow difficult. We are offering the festival on location and/or online. Please contact us in case you have any questions: info[at]gieff.de