Humboldt-Forum Berlin - Slices of Life
Introduction
The Slices of Life film day is a collaboration between the Ethnologisches Museum, Staatliche Museen zu Berlin, the Stiftung Humboldt Forum im Berliner Schloss and the German International Ethnographic Film Festival (GIEFF).
---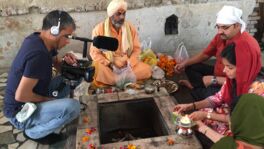 A Kali Temple Inside Out
Nepal, 2018, 83 min / Original languages: Hindi
Location: India
A Film by: Dipesh Kharel, Frode Storaas
Religious boundaries are not as sharp and antagonistic as the news lead us to believe. This film shows the everyday life inside and around a Kali temple in the city of Kanpur, Uttar Pradesh, India. The temple building houses a Kali shrine and a smaller Hanuman shrine. Visitors present offerings to both. A closer portrait of a priest and three devotees reveals the importance of the temple. Yet, the protagonists occasionally also visit holy places of other religious traditions, whether to learn more or seek additional divine support. The film is thus a silent critique on the obsession with religious conflict in contemporary debates. "God is one, the religions are made by humans", concludes the priest in the film.
Family Song
Brazil, 2020, 75 min
Location: Brazil
A Film by: Paula Bessa Braz, Mihai Andrei Leaha
A family decides to open a classical music school in their own house. The young six Cruz brothers start to teach various musical instruments to the children in their neighborhood. Gradually, the house becomes a musical meeting place in one of Fortaleza's most dangerous neighborhoods. But in order to live their dream of becoming professional musicians the family has to seek new horizons. How far will music take them?
Website: https://linktr.ee/cantodefamilia
Trailer of Film: https://vimeo.com/546900700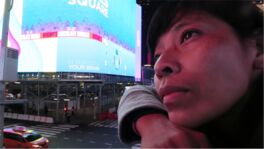 New York, Just Another City
Brazil, 2019, 18,5 min
Location: United States
A Film by: André Lopes, Joana Brandão
A young leader and audiovisual director, Patrícia Ferreira has been recognized for the documentaries she has been making with her people, the Guarani Mbya. She was called to debate her work at one of the world's largest ethnographic film festivals, the Margaret Mead Film Festival, held at the American Museum of Natural History in New York. There, Patricia comes across some exhibitions, debates and attitudes that make her think about the Juruá people's world, contrasting it with the Guarani's modes of existence.

Trailer of Film: https://youtu.be/raMMGOBxmZY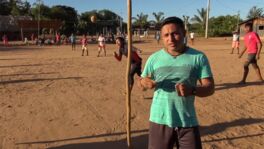 Ãjãí: the Headball Game of the Myky and Manoki
Brazil, 2019, 48 min
Location: Brazil
A Film by: Typju Myky, André Lopes
'Ãjãí' is a fun game where only the players' heads can touch the ball. This practice, shared by a few indigenous people in the world, is present among the Myky and Manoki populations of Mato Grosso state, Brazil, who speak a language of an isolated linguistic family. Youngsters of the Myky people decide to film and edit their game for the first time, to make it known outside their villages. But to organize this great party, their young chiefs will encounter some challenges ahead. Made by Myky filmmakers, video works have great importance for the preservation of their culture but also celebrate their creativity and strengthen their struggle.
Website: https://www.ijamytyli.org/
Trailer of Film: https://youtu.be/JvMGq5i3O5g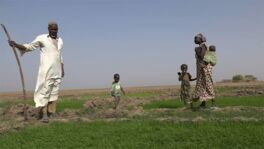 Everyday Survival
Cameroon, 2020, 39 min
Location: Cameroon
A Film by: Abdoul Aziz Wadazoua
Due to ecological disturbances, the scarcity of natural resources, especially fish, is increasingly disrupting the rhythm of life of local fishermen in the floodplain. Moumin and his family have started integrating new activities into their daily lives, including cultivating rice, breeding, and beef trading in the dry season. In addition, the management of the gain obtained from the fish during the fishing season changes the socio-economic life of Moumin's family. Far from giving up their status as fishermen, these secondary activities are considered as a strategy for dealing with the environmental crises of the plain.
Website: https://site.uit.no/viscam/2020/11/25/survive-everyday/
Kɔtɛ
Mali, 2020, 26 min
Location: Mali
A Film by: Sidylamine Bagayoko
In most of the villages of Dâdugu, Mali, the ceremony of 'kɔtɛ' takes place either following the death of a head of village, or every seven years. The initiation rites are secret and it is forbidden to reveal their contents. There are, however, several activities organized around the core secret initiation ceremony during two days of festivities. Each stage of initiation is represented by a fight. It brings two actors from two sides with opposite functions face to face. The Monyontigi are bearers of long burning logs. They try to touch the body of the actors representing the opposite camp, who protect themselves with the branches of thorns.
A Slice of Life
Australia, Germany, 2022, 42 min
Location: Papua New Guinea, Napamogona & Goroka, EHP, PNG
A Film by: Regina Knapp, Verena Thomas, Jackie Kauli
A Slice of Life is a short film shot in Bena, in the Eastern Highlands of Papua New Guinea. The village of Lopatena had been destroyed in a long-lasting tribal warfare. Now, at a fragile peace, the scattered community members have returned to their land and are rebuilding their homes. A Slice of Life combines fiction/drama with ethnographic footage of twenty-five years. The script for the film was co-developed with community members from Bena who are also the actors in the film, as it depicts their real-life experiences.